On free music, Spotify, and how we should be thinking about all this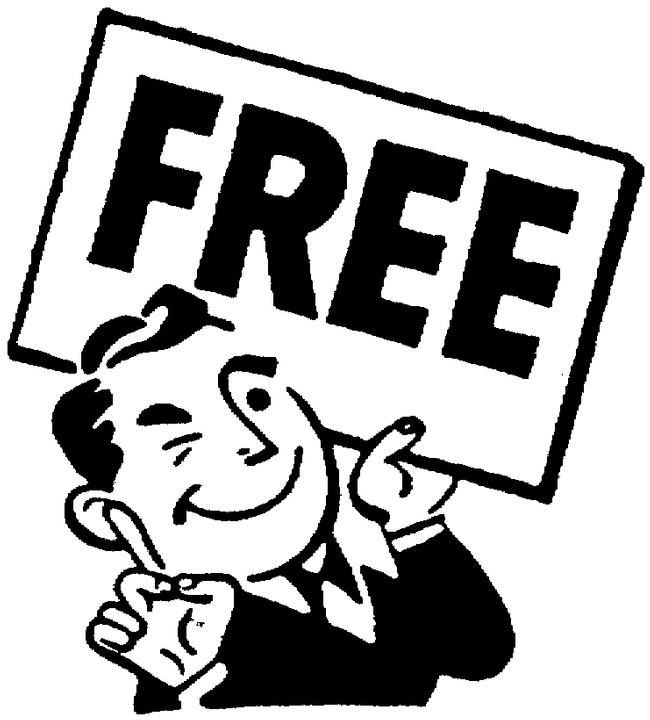 Free music. Some think it devalues you as an artist. Some think it's a necessary evil of the digital age. Some embrace it and swear it should all be free.
Spotify. Some think it's basically the same as giving away your music for free and that it undervalues you even more. Others see it as a great way to gain exposure in hopes that money comes in some other form down the road.
I'm sure you're aware of the debates that surround these two topics. You might have your own opinions already, or you might be like me and really not know what to think. I've honestly gone back and forth with opinions on both of these topics. I don't know if it's possible to really come to a definitive conclusion on whether free music and/or Spotify are good or bad for you as an artist. But what I want to do today is present a way of thinking that might help you form a more concrete opinion either way.
I'd like start off with the premise that music is a business. I know that even this point is arguable, but consider the fact that even if money isn't changing hands, being a musician involves creating a product and doing a little bit of marketing in order to get people interested in that product. Given this purpose, I'd like to focus my ideas here around the assumption that what we do with music is a business. Yes, it is also art and has some key differences from a business, but in terms of these topics I feel like this is a fair assumption.
Alright, so let's talk about free, or "name-your-price" music. If our music is a business, then what should we think about this? How should we use (or not use) free music to our advantage? When I was in high school, I remember a burrito place opening across the street. For the first week it was open, they gave away free burritos from the time they opened until 7am. So only for a week, and only for a few hours each day. Now why would they do this? Obviously it cost them money to make the burritos and pay for staff during that time, so surely they lost money.
I think the real reason they did this was simply to get people in the door, get people to try the food, and get them to come back when the food wasn't free. I certainly went in and got a free burrito, and I know I kept going after they were no longer available for free. So was this a good idea? Well it seemed to work for me at the time. Obviously I don't have anything more to determine their "success", but I thought it was an interesting experiment at the least.
So how does this apply to our music? I think the big thing to realize about this experiment is that it was limited. I'm sure the burrito place realized that giving away free burritos for an entire day would probably be incredibly detrimental to their business. So for those of you who don't care about making money from your music? Go ahead, give it away for free. If your goal is to get as many "burritos" in as many hands as possible, then removing the money barrier is obviously the best way to do that.
But if you are interested in making money from your music? I think this experiment illustrates that limited free music can really help you. Remember that this burrito place had to have known that they would lose money in the near term, but it was more of an investment to get people coming back in the future. This is what free music can do for you as well. It makes good business sense for us to experiment with anything that helps sustain us in the long run, even if there might be a short term hit. And we have it even better than the burrito place did… it doesn't cost us any money to keep our "shelves stocked", assuming we're talking about digital downloads.
So what does "limited free" music mean for our business? Well it might mean making all of your music free for a limited time (like I did in this experiment). It might also mean having multiple albums available, with only one of them being free. Either of these tactics strikes a good balance and serves to get people "in the door" with your music. Once you've made that connection, it's far easier to get those people interested in your merch, another non-free album, or anything else you might have for sale.
It is my opinion that limited free music can actually help you make more money, and help your music business to be more sustainable in the long run.
Alright, now what about Spotify? How does it fit in to this "business" framework? The Spotify debate centers largely on the fact that users of the service can basically stream your music as much as they want, with you only receiving a fraction of a penny for each stream. People say this brings in far less money than an album sale, but with (hopefully) increased exposure.
My music is on Spotify. To give you an idea of the rates, I'll tell you that in June, 2013 I had 22,108 streams of my music which resulted in a total of $122.73 for that month. That's $0.0055 per stream. I'll also tell you that my opinion on Spotify has changed multiple times, and it's likely to keep changing in the future. Because of that, rather than tell you exactly what I think about it, I want to present you with some ideas that might help you form your own opinion.
Having your music on Spotify is NOT giving it away for free. You do earn that fraction of a penny for each stream. It's not a lot, but it can add up. Keeping with the business idea, streaming your music on Spotify is less like the strategy of a company like Apple (who is known for huge profit margins on their products) and more like other online retailers who make their money by marking up their products in minuscule amounts and focusing on selling lots and moving products as fast as possible. The profit margin on Spotify is incredibly small, and to really make money on it requires getting tons of streams.
It's not really that simple though. Obviously it takes a lot of time and work to build up the amount of listeners required to be getting substantial payout from Spotify. And the flip side is that if people can stream on Spotify, does that actually take away revenue from other places, like iTunes or Bandcamp? It's really hard to know.
But the flip side of the flip side is that you actually have the potential to make more money from a song on Spotify than anywhere else. Given that $0.0055 per stream I showed above, it would take approximately 180 streams of a single song before I made $1 on that song. Now, does anyone like any of my songs enough to listen to it 180 times? I don't know. But over a long period of time, it's possible. And it can keep going! If someone streamed a specific song 500 times, then I would have made $2.77, which is far more than I can make from a single song on iTunes.
The other piece of the Spotify puzzle is discoverability. I know I've gained a good amount of listeners because I was listed as a similar artist next to someone else they liked. As a listener Spotify is a great place to discover new music, which means good things for artists if they can figure out how to take advantage of it.
Spotify is a service that exposes your music to lots of new ears. It also pays you every time someone listens. If those two things were all you knew about Spotify, you'd think it was pretty cool, right? But to make a more informed decision, you need to think about tradeoffs. You need to experiment and look at the data. You need to have a plan to try and keep Spotify listeners connected to you and your music. You also have to look at Spotify as a piece of your music business puzzle. How does it affect the other pieces? How does it affect things overall? Is there potential for more or less long term success?
Honestly, I don't know the answer to these questions. I feel like there is great potential for artists to actually make decent amounts of money from Spotify. But potential doesn't mean it will actually happen. Spotify also has the potential to bring you lots of new listeners, who might give you money in other ways. But how do you quantify that? It's really hard, and Spotify doesn't give a whole lot of data on that.
In conclusion, I really feel like free music is something that can really help your music. I feel like it can actually bring you more money, more listeners, and more stability through your career. Spotify, I'm still experimenting with. I'm going to keep my music there until I can prove that it's detrimental to other areas of income.
My hope with this post is just to give you another perspective on these subjects. There is no right or wrong answer here.
What's your opinion on giving away your music for free? What about Spotify? Is there anything you want to add, or anything here that's caused you to think a little differently?
Did you like this post?
Then please subscribe and receive my weekly music tips and other exclusive content. You will also get a FREE COPY of my Musician's Toolkit eBook. In this I reveal EVERYTHING that I use to record, produce, and promote my music. I would love to help you grow your fan base!
Inside is EVERYTHING I have used to grow a flourishing fan base

Want this FREE Toolkit & Updates?

My Music

The Music Passage

"Learn to Effectively Promote Your Music & Grow a Fan Base with an Active Community of Motivated Musicians" << LEARN MORE >>

Blogroll